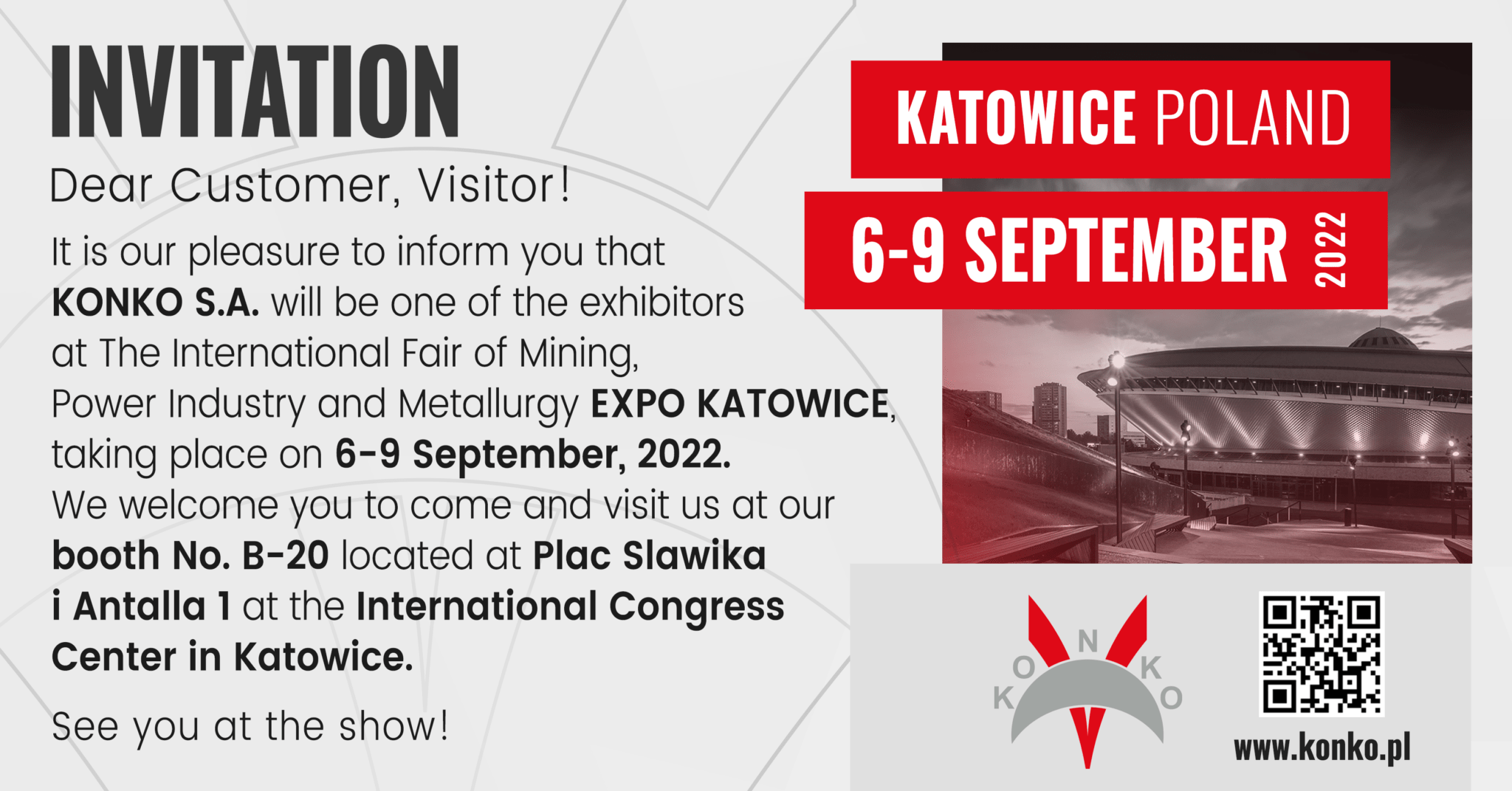 25 Aug 2022

EXPO Katowice 2022

Dear Customer, Visitor!

It is our pleasure to inform you that KONKO S.A. will be one of the exhibitors at The International Fair of Mining, Power Industry and Metallurgy KATOWICE, taking place on 6-9 September, 2022.

We welcome you to come and visit us at our booth No. B-20 located at Plac Slawika i Antalla 1 at the International Congress Center in Katowice.

See you at the show!